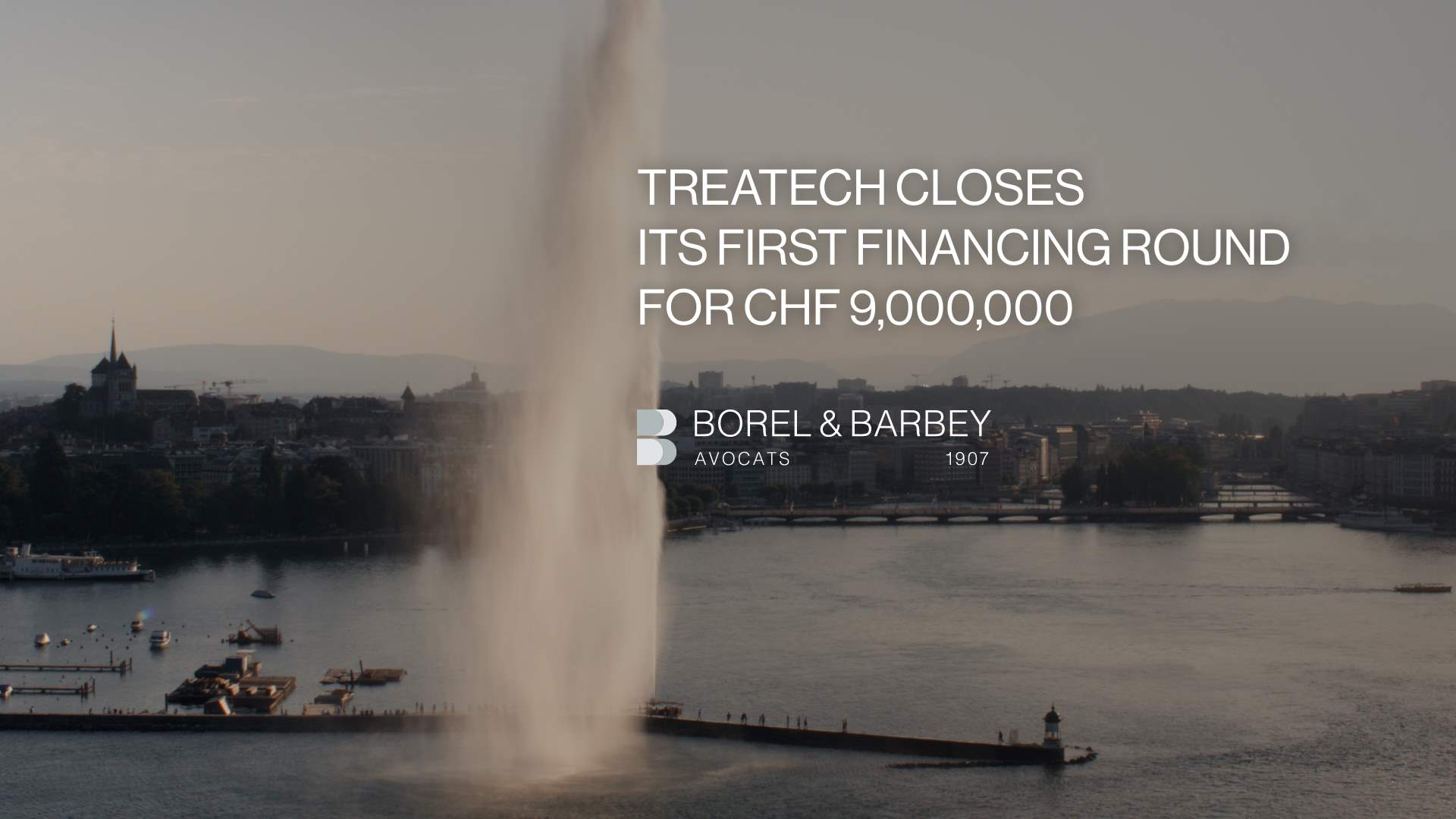 All
TreaTech closes its first financing round for CHF 9,000,000
04 SEPTEMBER 2023
TreaTech, an EPFL spin-off, has completed its first financing round by raising about CHF 9,000,000.
This start-up has developed a technology for converting waste streams, such as sewage sludge, into reusable resources (biogas, water, fertilizers) in a sustainable and cost-effective manner. This technology has attracted the interest of major strategic investors, particularly in Europe and the United States. This round will enable the company to validate its technology with a first customer, with a view to reduce today's disposal solutions' costs and environmental impacts.
Borel & Barbey advised TreaTech on this financing round. The team included Nora Battisti, Nicolas Killen, Vincent Berger, Raoul de Montpellier as well as our dear and beloved partner, the late Alexandre Gallopin.