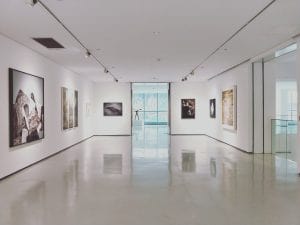 PRACTICE GROUPS
Corporate
Borel & Barbey advises corporations and individuals on Swiss and international commercial transactions, including on regulatory and governance aspects. In today's highly competitive globalized markets, Borel & Barbey distinguishes itself by providing clients with high-quality legal services and in-depth business expertise, thanks to its experience in a wide array of economic and industrial sectors.
Our corporate team consists of specialized lawyers assisting a broad range of clients on every aspect of business law (including tax law) throughout the corporate life-cycle, from incorporation and financing to mergers & acquisitions and restructuring. We are constantly seeking innovative solutions, taking into account our clients' interests and business environment.
Our clients are Swiss and international companies, family businesses, public and private corporations, investors, investment funds, start-ups, entrepreneurs, shareholders and managers that we diligently support over the full course of their investments and development.
We work on transactions from both the seller's and the buyer's side, from the incorporation of the company to an exit event, including all phases of financing and various operations of restructuring or acquisition, such as Leveraged Buy-Outs (LBOs) and Management Buy-Outs (MBOs).
Our extensive knowledge of the business environment, allows us to represent sophisticated private investors in all industries and sectors as well as innovative companies raising funds. In close cooperation with our clients, we create personalized financing structures and transactions.
Our lawyers are involved in the main private equity associations, providing them with a privileged perspective of the market and its players
We advise our clients on national and international mergers and acquisitions. Mergers and acquisitions are an essential part of our expertise and practice. We cover both public and private transactions.
Every transaction is unique and Borel & Barbey assists its clients throughout the transaction process. We advise on the drafting of non-disclosure agreements, letters of intent, due diligences, share purchase agreements and shareholders' agreements. We focus on our transaction management know-how and skills to bring negotiations to a successful conclusion.
Given the complexity of the questions raised by the mergers and acquisitions and the variety of legal subjects involved, our team brings together the legal and tax expertise in order to provide tailored, innovative and pragmatic support for all types of transactions.
In times of economic uncertainty, financial difficulties can arise quickly, requiring quick and creative legal and commercial response. We advise borrowers and lenders on restructuring and refinancing operations, in a prompt and efficient manner. Our expertise includes every aspect of restructuring and insolvency, as well as crucial questions in tax, employment and business matters.
Borel & Barbey represents both lenders and borrowers, companies undergoing restructuring processes or procedures.
Borel & Barbey assists its clients in every phase of a company's life-cycle, from incorporation to reorganization, including general corporate law and commercial agreements. Our team has the experience, expertise, resources and business know-how needed to structure, negotiate and manage all business transactions.
Borel & Barbey advises in every aspect of the development and life-cycle of intellectual property rights, such as patents, copyrights, trademarks, databases, designs and models. Our vast international network ensures that you will have privileged access to external service providers able to protect your intellectual property rights effectively all over the world.
We work closely with companies of all sizes, advising them on matters of confidentiality and data protection and develop pragmatic solutions in designing, drafting, reviewing and updating groupwide corporate policies and HR policies, big data, data protection law breaches and cybercrime, data security, e-commerce, global data transfer solutions, requests for information issued by governments and law enforcement authorities, online services, litigation, and e-discovery.
Whether you are an entrepreneur or an investor who is thinking of changing to another business sector to pursue your passion or are looking for venture capital or private equity support, Borel & Barbey will assist you by providing discreet and effective advice. We act in the background, protecting your current and future interests by anticipating future developments, and giving you the tools you need to achieve your goals simply, practically and efficiently.
For several years now, Borel & Barbey has been advising entrepreneurs and investors on company formation and safeguarding their interests throughout the business life cycle, from its incorporation and management on to its acquisition or sale.
Remaining competitive is a major challenge for multinational corporations and groups of companies, which have to deal constantly with numerous commercial contracts, real estate transactions, restructuring, mergers and acquisitions, regulatory issues and tax considerations. It is therefore important to set up adequate processes, structures and agreements and to have a central contact point to coordinate all these technical aspects.
Our advice covers everything from contracts to corporate structures, including the transaction phase and governance. Our corporate tax team will examine your local and international tax planning strategies. We also have in-depth experience in regulatory matters, including financial regulation, data protection and anti-money laundering laws.
Our own history began over 100 years ago, by quickly setting up a niche that our Firm still occupies today, namely the representation of small- and medium-sized business. Today, successful businesses trust us to manage their business interests, knowing that we understand their driving passions and challenges.
Your first point of contact may be a lawyer specializing in corporate law. Depending on your needs, we may also cooperate with other specialists on our employment, intellectual property, real estate, finance, and litigation teams. The resulting custom-made team will take care of all your needs under the same roof.
If possible, we do our best to make our clients benefit from our well-established network of consultants, investors and potential business partners.
Start-ups encounter commercial and legal challenges in every phase of their development. We help our clients to master all challenges they may face when launching, managing or investing in a start-up, whether incorporation, initial partnership, financing rounds, issuance of shares or convertible securities, setting up an employee investment plan, day-to-day legal and tax issues or litigation.
We have many years of experience in advising start-ups and their managers at all stages of their development to help them overcome the complex legal environment in which they operate. We also assist business angels, venture capital investors and private equity funds, and advise them on their legal structure and investments.
Managing a business implies to face important questions and legal responsibilities, whether in the form of employment or commercial litigation, questions of corporate governance or regulatory aspects or issues related to negotiating commercial contracts.
Borel & Barbey advises boards of directors and executive management of private or public enterprises on all aspects of corporate law, including in matters of corporate governance and administrative law, fiduciary obligations, shareholder activism, and drawing up tailored corporate documents and contracts.