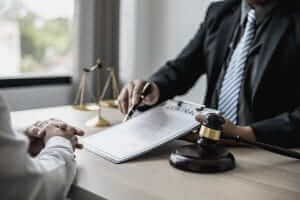 PRACTICE GROUPS
Litigation & Arbitration
Our strong expertise and extensive experience allow our clients to benefit from a personalized strategy to effectively resolve their dispute in any area of litigation.
Since its inception, Borel & Barbey has been successfully assisting a wide range of private and institutional client, based in Switzerland and abroad, ranging from family offices and high-net-worth individuals to large corporate entities, including banking and financial institutions. We regularly handle almost all areas of litigation, including asset recovery, company or contract disputes, criminal matters and restructuring and insolvency. In addition, our arbitration team works with clients around the world in resolving major commercial disputes across a wide spectrum of sectors including oil and gas, natural resources, infrastructure, manufacturing, technology, sports and finance.
Our in-depth understanding of our clientele's needs and businesses combined with our ability to work closely with Borel and Barbey's other practice groups ensures a tailored-made approach to the dispute based on a thorough factual and legal assessment of your chances of success. For each unique situation, our dispute resolution team will identify the most appropriate tools and strategies, while working with you to assess and manage your risks in order to achieve a cost-efficient and target-oriented result. Aware that discretion and confidentiality is key to preserving your success and reputation, we confidently rely on our negotiation skills and abilities to seek alternative means of dispute resolution without shying away from pursuing aggressive litigation where necessary.
Your success in enforcing yours rights or overcoming the threats to your strategic, reputational or financial asset is our priority.
Our litigation strategy must achieve your goal limiting your costs.
Our team – one of the largest in the Canton of Geneva – has extensive experience that we put at the service of our clients to develop a personalized strategy that meets their specific needs. Based on an in-depth review of your situation, we identify and use of the most appropriate tools and strategies to effectively address each stage of the process, from initial correspondence to the enforcement of a court decision or arbitral award.
While not hesitating to resort to aggressive court proceedings, we take a results-oriented, efficient and constructive approach to your situation and resort to negotiation or alternative modes of conflict resolution where appropriate. Our experience ranges from assisting individuals and enterprises with multi-million claims to smaller but no less important cases.
Whether you are a Swiss, foreign or multinational company, an international investor or a private equity firm, our arbitration practice can assist you in successfully resolving your international disputes.
Our dedicated arbitration team works with clients all over the world to resolve major commercial disputes in a wide range of industries, including oil and gas, natural resources, infrastructure, technology, construction and finance. Our case files cover Europe, North Africa, French and English-speaking sub-Saharan Africa, the Middle East and Gulf region, Central Asia and the Americas.
We act as strategic advisors, lawyers and arbitrators. Our work covers every phase of commercial arbitration proceedings, from initial analysis of the case to the enforcement of arbitral awards. Our practice also extends to proceedings before national courts whenever arbitral tribunals require the support of state judges. Our team works both on purely ad hoc arbitration aw well as arbitration initiated pursuant to the main arbitration rules (including the Swiss Rules, ICC, LCIA, ICSID, UNCITRAL Regulations and the Code of the Court of Arbitration for Sport).
Insolvency, debt enforcement and bankruptcy proceedings are particularly complex matters that require sound advice and responsiveness in particularly difficult times.
We have gained significant experience in assisting both creditors and debtors or bankruptcy estate in complex insolvency proceedings, whether to ensure that individuals recover their investments or to assist insolvent institutions, especially banks and financial establishments.
Our ability to quickly identify the strengths and weaknesses of your case allows you to approach the process with clarity and confidence.
We live in an increasingly transparent society in which news articles or social media can quickly turn a situation into a crisis. Business leaders, high net worth individuals and companies involved in a wide range of industries (e.g. finance, commodity trading, banking, certification, arts or real estate) are under constant scrutiny, resulting in an increase in internal and external investigations and proceedings, whether by regulators, tax authorities or criminal authorities.
We have the experience and skills to respond discreetly and/or aggressively to any possible scenario with speed, force and finesse. We are widely recognized for our experience in defending personalities and companies facing high-profile accusations of securities and accounting fraud, tax evasion, public and private corruption, money laundering, internal audits or investigation in both national and cross-border contexts.
Our team has extensive experience in advising on all legal issues related to the sports industry, including:
Proceedings before the corporate sports bodies and the Court of Arbitration for Sport;
Agency and representation agreements, sports-related financial transactions, including player transfers, franchise acquisitions and issues related to the operation of sports federations;
Marketing, promotion, privacy, sponsorships, domain names, social media and other intellectual property matters;
Sports sponsorship, event contracts, TV rights and broadcast programming;
Personality, name and brand protection for professional athletes in all their personal, professional and charitable activities, including domain names, social media, trademarks, corporations, representation issues, inheritance law and charitable foundations.
We represent athletes, agents, coaches, clubs, national federations as well as other persons and entities involved in disputes with the Court of Arbitration for Sport. Members of our team have litigated cases against the world's largest sports associations and bring decades of experience to the table to help clients assert their rights.